Nicholas gives us the scoop on some hot new upgrades to KDP for Print.
Nicholas C. Rossis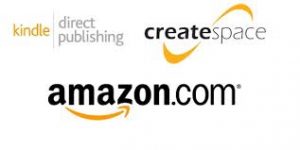 I'm sure most of you have heard the news by now, but if you haven't, Amazon has announced some major changes to its KDP Print program. Only two days after I was telling people in this blog's comments that I wouldn't even consider moving to KDP Print from CreateSpace until Amazon addressed its two most glaring issues, the company announced it had. On top of that, it addressed my major problem with CreateSpace, thus making it a whole lot more likely that I will soon be moving over.
Problem #1: No Physical Proofs (Solved)
The first problem with KDP Print concerned its means of proofing your manuscript. Well, you can now order printed proofs from KDP. Proofs allow you to review a physical copy of your draft paperback prior to publication.
Note, however, that the process is a bit more cumbersome than the one CreateSpace uses. Specifically, here's how you…
View original post 884 more words